Alumil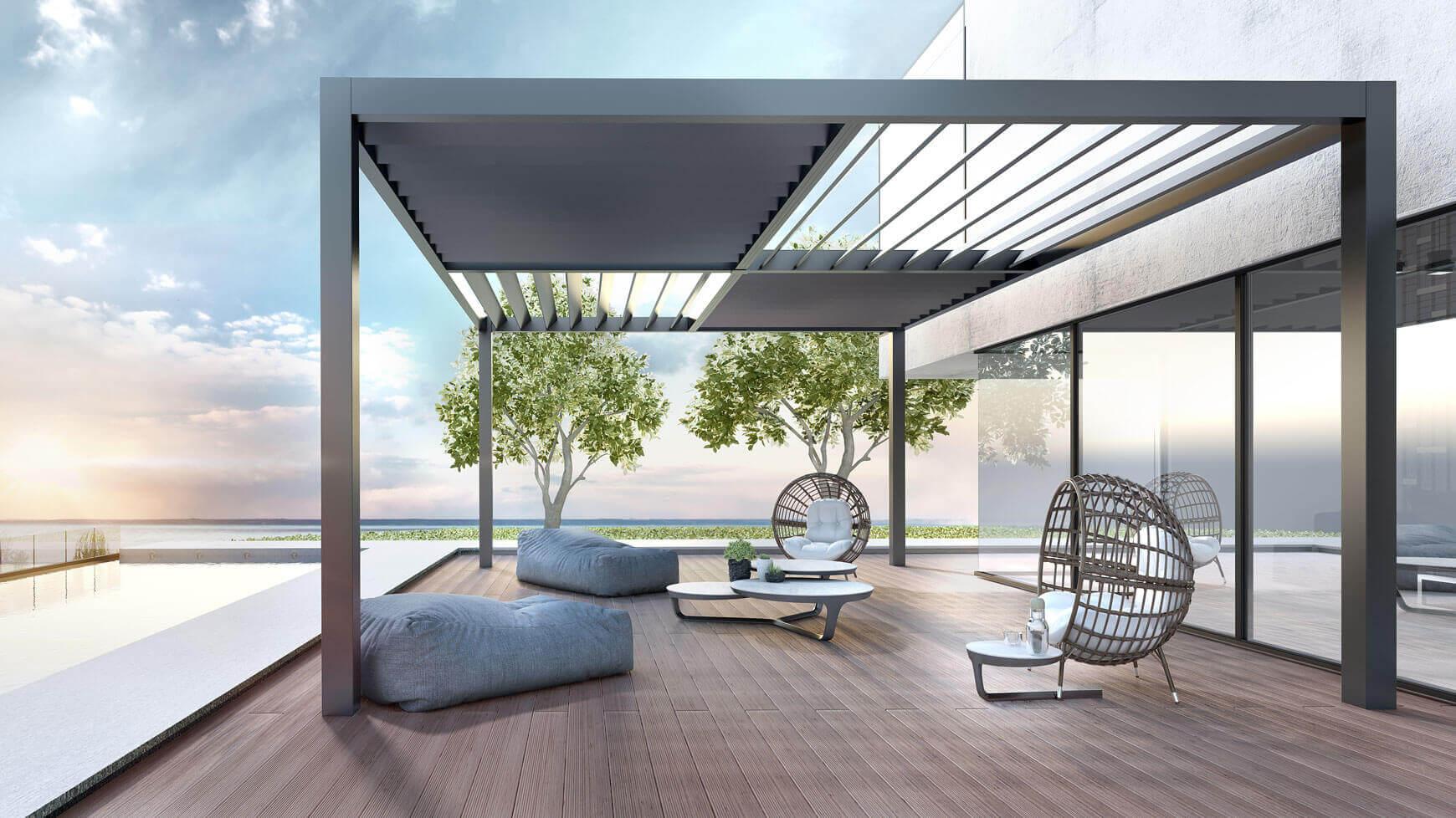 Alumil's corporate website: New era in website personalization
Alumil is one of the most advanced aluminum systems companies globally, with 30 years of experience, 12 factories scattered across 6 countries but not a single website that could harness all that rich potential. Enter DOPE Studio.
The challenge:
Did you mean challenges? The truth is that Alumil didn't just need a corporate website. They needed a global platform that would elegantly present a rather complex product which changes depending on the country, educate three totally different personas (Homeowners, Fabricators & Architects) and, at the same time, be diverse enough to support the local needs of the marketing teams dotted around the globe. That was no piece of cake, not by a longshot.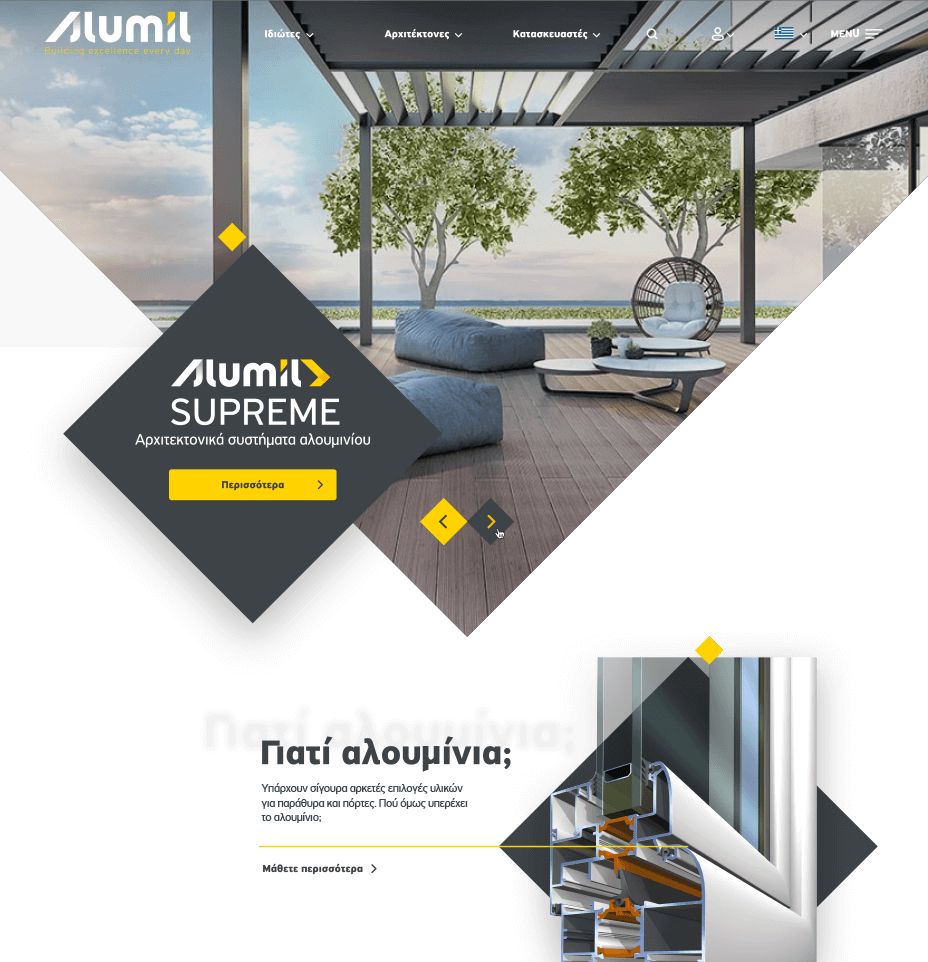 The approach:
Okay, we were a tad unconventional with this one. First, we scrapped the brief! Then, we decided to design a best-of-breed website inspired by the way Alumil's real-life products move and work. Also, we utilized a groundbreaking technology that allowed us to dynamically personalize the content each visitor sees based on their behavior and a bunch of other parameters. It seems like magic, but it's actually science ☺. You get to enjoy a unique browsing experience depending on your demographic and onsite behavioral data based on the heuristic models we've designed through workshops we hosted with Alumil's global marketing team. And boy, do the numbers speak volumes…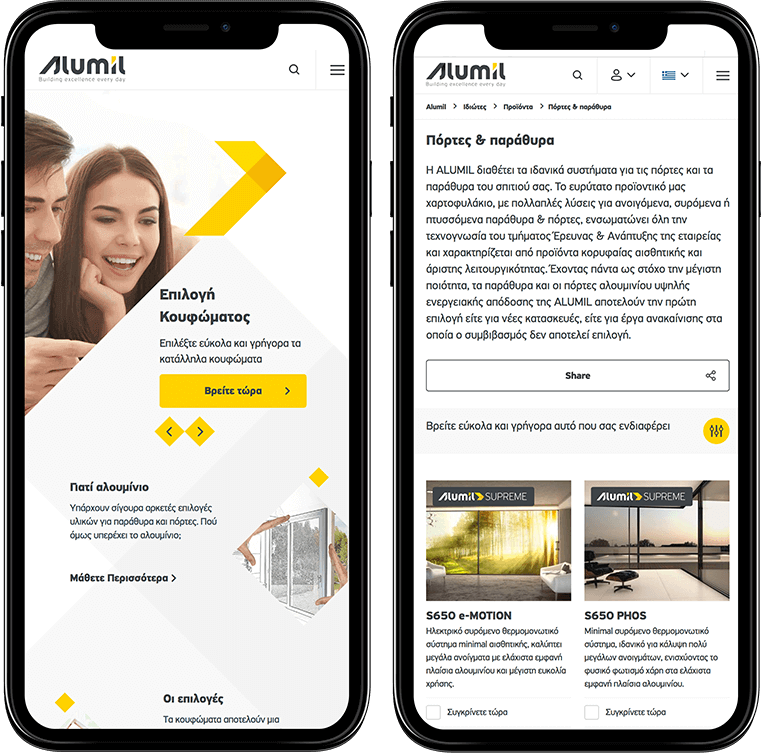 The Solution:
People spend 20% more time on the website, and conversions of anonymous visitors to "named" visitors are through the roof. Still, this is not as important as the insights received by the sales team- thanks to the intelligence platform we built for Alumil which helps them generate business through actionable lists of qualified leads for immediate follow-up. A website that helps a B2B2C organization generate new deals and partnerships like never before.